Technical Advisor - Colour DNA
Technology
Jan 2012 - Jun 2012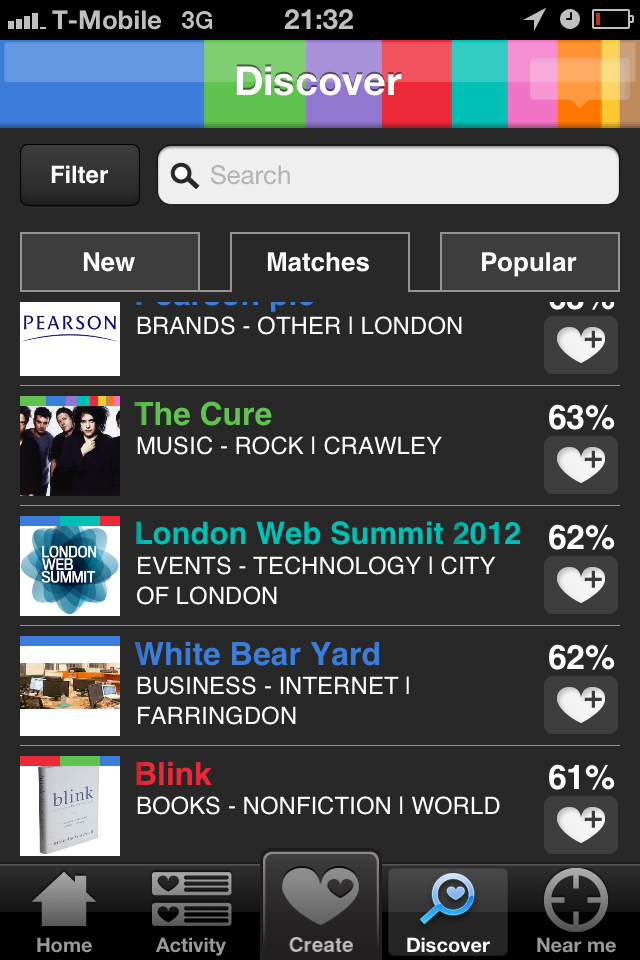 Recommendations from my ColourDNA account

I began advising ColourDNA in Jan 2012. My main focus was to drastically improve the recomendations algorithms accuracy and speed, as well as to provide product guidance. ColourDNA was an ambitious project that wanted to make it easy to discover new things to enjoy in life, without domain constraints, through social discovery.

The iPhone App was able to take location and expressed interest and use them to suggest new things to try.

Guillermo Christen 2018 — London, UK